Brakes for life is a lifetime brake pad and shoe replacement scheme backed by ServiceSure.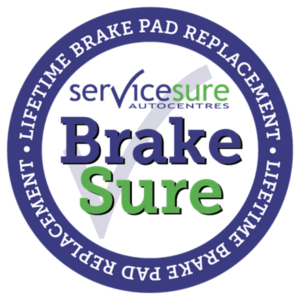 How does brakes for life work?
First we carry out a 26-point check on your car's braking system to ensure it's in optimal, stable condition. After that any replacement brake pads and brake shoes are provided at no cost for however long you own your car; you only pay for the labour to change them.  All we ask is that you repair or replace any other brake parts when necessary and tell us when you change your car.
The full terms and conditions of ServiceSure's BrakeSure scheme can be found here http://www.servicesureautocentres.com/brakesure/ (or click here to go to the ServiceSure website).